BIG SHOW WEEKEND COMING UP.
Two big days of gymkhana fun Saturday and Sunday November 7th & 8th. Be sure and pre-enter for both days.
Hope to see you all at our 2 day Extravaganza!
Stalls are available for Nov 7 & 8 for $5 a night, per stall. Call 760-793-1082 to reserve.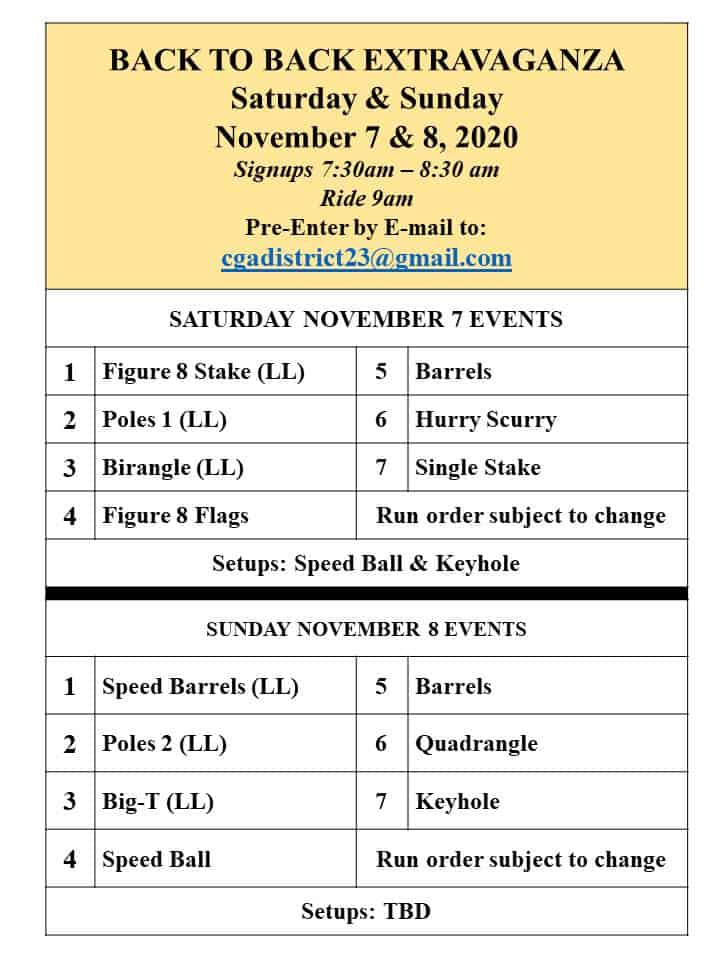 Stalls will not be cleaned prior which is why the prices are so low. But stalls must be cleaned at the end even if you stall is not cleaned before you get your horse in the stall. It's a leave it better than you found it. If stalls are not cleaned by the end of the day on Sunday you will be fined $20 per stall of yours for a clean up fee to the district. You will not be able to compete until fees are paid so please make sure stalls are cleaned. We are trying to keep costs down to help you out so please help us out by making sure your stall is clean when you're done.